Spiral Notebook Project is Available Now. 
CD Baby (digital download or CD)
You can also contact me for a CD.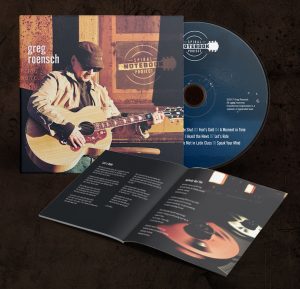 1. In Chinatown
2. Eyes Wide Shut
3. Fool's Gold
4. A Moment in Time
5. Hey World (explicit)
6. I Heard the News
7. Let's Ride
8. Nobody But You
9. We Met in Latin Class
10. Speak Your Mind
All songs written and published by Greg Roensch ©2017. All rights reserved.